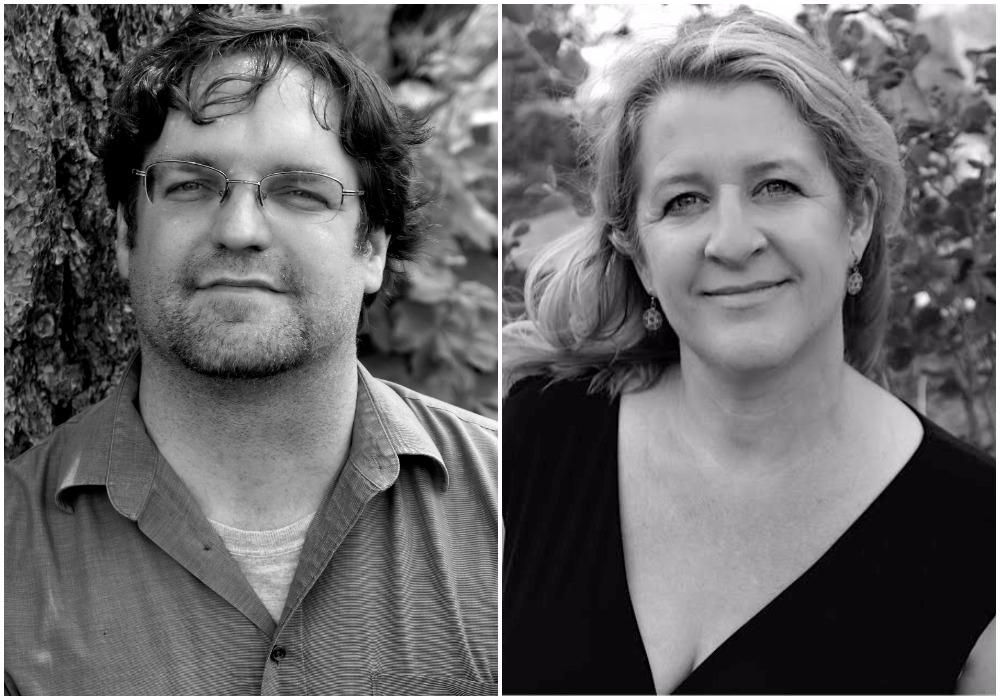 The Poetry Night Reading Series is proud to feature two award-winning poets: Troy Jollimore and Heather Altfeld. They will perform on Thursday, February 1st at 8 P.M. at the John Natsoulas Gallery at 521 1st Street in Davis.
Troy Jollimore's most recent collection of poetry, Syllabus of Errors, was chosen by the New York Times as one of the best poetry books of 2015. His previous poetry books are At Lake Scugog (2011) and Tom Thomson in Purgatory, which won the National Book Critics Circle Award in poetry for 2006. He teaches philosophy at California State University, Chico, and is the author of two philosophical works, Love's Vision and On Loyalty. He has been the recipient of fellowships from the Bread Loaf Writers Conference, the Stanford Humanities Center, and the Guggenheim Foundation.
Reading with Troy Jollimore will be Heather Altfeld. Altfeld's first book, "The Disappearing Theatre" won the Poets at Work Book Prize, selected by poet Stephen Dunn. Her poems appear in Narrative Magazine, Pleiades, ZYZZYVA, and many other literary journals. She is the recipient of the 2017 Robert H. Winner Award with the Poetry Society of America and the 2015 Pablo Neruda Prize for Poetry. She teaches in the Honors Program as well as for the English and Humanities Departments at CSU Chico, and she is at work on two more collections of poetry as well as two books for children.
Arrive early to sign up for a spot on the open mic that will follow the readings by our featured poets. Please bring your poems, short stories, and songs. Performers with instruments are especially welcomed. Participants will be asked to limit their performances to five minutes or two items, whichever is shorter. The Poetry Night Reading Series is hosted by Davis poet laureate Dr. Andy Jones, and supported by Dr. Andy's creative interns.
"Writing is an act of reclamation and revolution. It is a dance with power." Rae Gouirand
Future Poetry Night Featured Performers:
February 15th: Susan Kolodny and Susanne Dyckman
Media Contact: Andy Jones
aojones@gmail.com
The John Natsoulas Gallery – (530) 756-3938
Please visit the Facebook page for this event:
https://www.facebook.com/events/166677070618741/
You are also invited to join the Poetry in Davis Facebook group:
https://www.facebook.com/groups/2290130152/

You can also follow us on Twitter at http://www.twitter.com/poetryindavis.