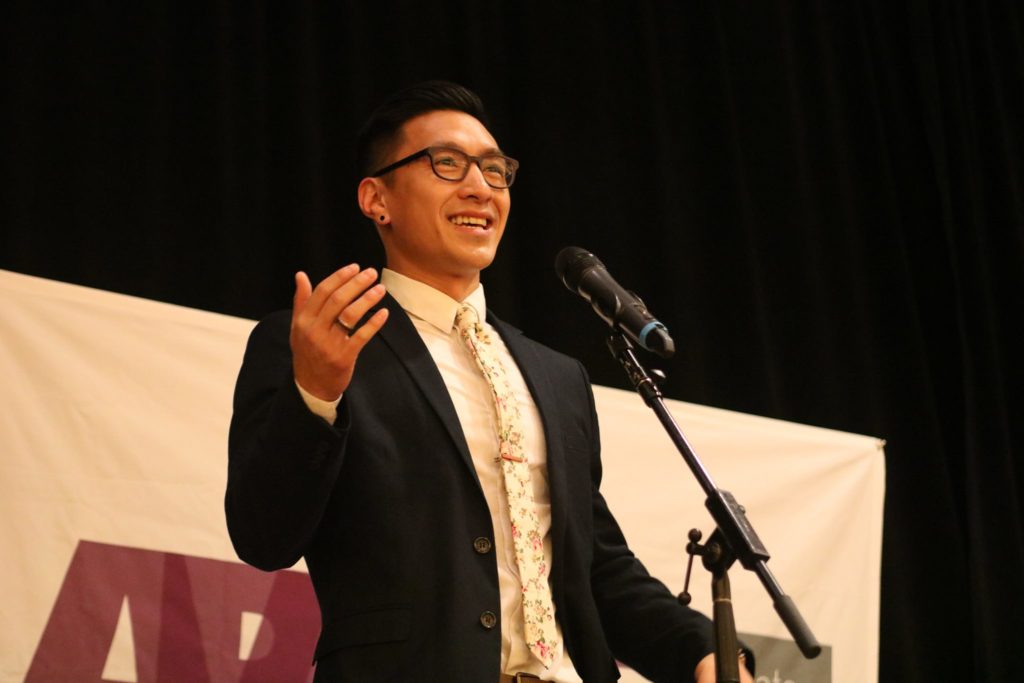 Fong Tran Reads at the John Natsoulas Gallery on October 5th at 8 P.M.
The Poetry Reading Series is proud to feature the accomplished spoken word poet and performer, Fong Tran. Fong will perform on Thursday, October 5th at 8 P.M. at the John Natsoulas Gallery at 521 1st Street in Davis.
Fong Tran is a Sacramento community organizer and youth advocate by day and a Spoken Word Artist & Social Butterfly by night. Fong started writing poetry through the June Jordan's "Poetry of the People" class in the UC Berkeley African American Studies Department. His writing emphasizes on giving voice to marginalized peoples and is deeply entrenched in the values of social justice and intersections of community struggle. Visit his website: www.fongtran.com
Attendees are encouraged to arrive early at the John Natsoulas Gallery to secure a seat, and to sign up for a spot on the Open Mic list. The Poetry Night Reading Series, organized and hosted by Andy Jones, occurs on the first and third Thursday of every month at the John Natsoulas Gallery.  An open mic will follow the readings by our featured poets. Please bring your poems, short stories, and songs. Participants will be asked to limit their performances to five minutes or two items, whichever is shorter.
"Writing is an act of reclamation and revolution. It is a dance with power." Rae Gouirand
Media Contact: Andy Jones
aojones@gmail.com
The John Natsoulas Gallery – (530) 756-3938
Please visit the Facebook page for this event:
https://www.facebook.com/events/1575164002526650/
You are also invited to join the poetry in Davis Facebook group mailing list:
https://www.facebook.com/group.php?gid=2290130152&ref=ts