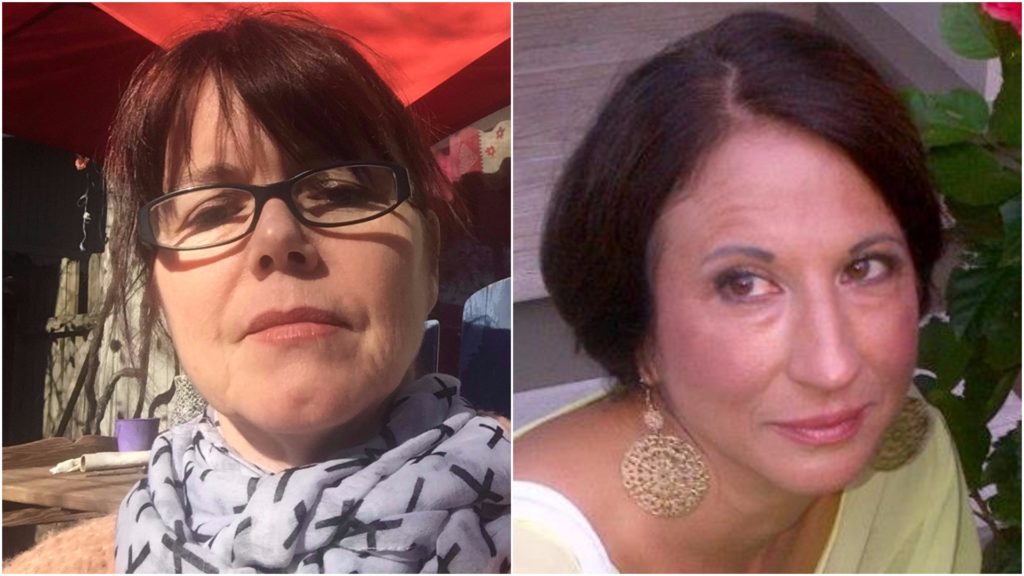 Dear Friends of Poetry,
I hope you can join us on Thursday, September 21st for a special reading by two local poets. The open mic will start at 9, and the after-party at 10. Come by to see what all the fun is about!
The Poetry Reading Series is proud to feature two outstanding poets: Denise Lichtig and Lisa Dominguez Abraham. They will perform on Thursday, September 21st at 8 P.M. at the John Natsoulas Gallery at 521 1st Street in Davis.
Lisa Dominguez Abraham is a native Californian who teaches at Cosumnes River College in Sacramento. Her poems have appeared in the Southern Review, Tule Review, Main Street Rag, North American Review, Prairie Schooner, Suisun Valley Review, The Sow's Ear Poetry Review, and Poetry East. Her full-length manuscript, Paper Maps, was a semifinalist for the Miller Williams Poetry Prize. Abraham's book titled Mata Hari Blows a Kiss won the 2016 Swan Scythe Chapbook Contest. Ada Limón described this collection of poetry as "A chapbook that weaves the strands of history with the complicated life in the now, these are poems that celebrate the many selves we contain within the body. Lush poems of lineage and what is passed down, along with poems of the heart's incessant needing, this is a poetry made of wonder and acceptance. Here are poems of magic and sheer will." She also published a chapbook titled Low Notes with Red Wing Press in 2007.
Reading with Abraham will be Denise Platt Lichtig. A longtime Davis poet, Lichtig has been published in Hayden's Ferry Review, The Suisun Review, The Antioch Review, and Dry Heat. A Pushcart Small Press Prize nominee, Lichtig was a finalist for the Atlanta Review International Poetry Contest, a semi-finalist in the Discovery /Nation Award, and the winner of the Quinton Duval Chapbook Contest, judged by Dennis Schmitz. We look forward to hearing poems from that book, Crystal Gods, and from poems written before and since. Lichtig lives in Davis where she practices Chinese Medicine and Acupuncture.
An open mic will follow the readings by our featured poets. Please bring your poems, short stories, and songs. Participants will be asked to limit their performances to five minutes or two items, whichever is shorter. The Poetry Night Reading Series will be hosted by Dr. Andy Jones, supported by Dr. Andy's hardworking interns.
"Writing is an act of reclamation and revolution. It is a dance with power." Rae Gouirand
Media Contact: Andy Jones
aojones@gmail.com
The John Natsoulas Gallery – (530) 756-3938
Please visit the Facebook page for this event:
https://www.facebook.com/events/1215471495264984/
You are also invited to join the poetry in Davis Facebook group mailing list:
https://www.facebook.com/group.php?gid=2290130152&ref=ts
SaveSave