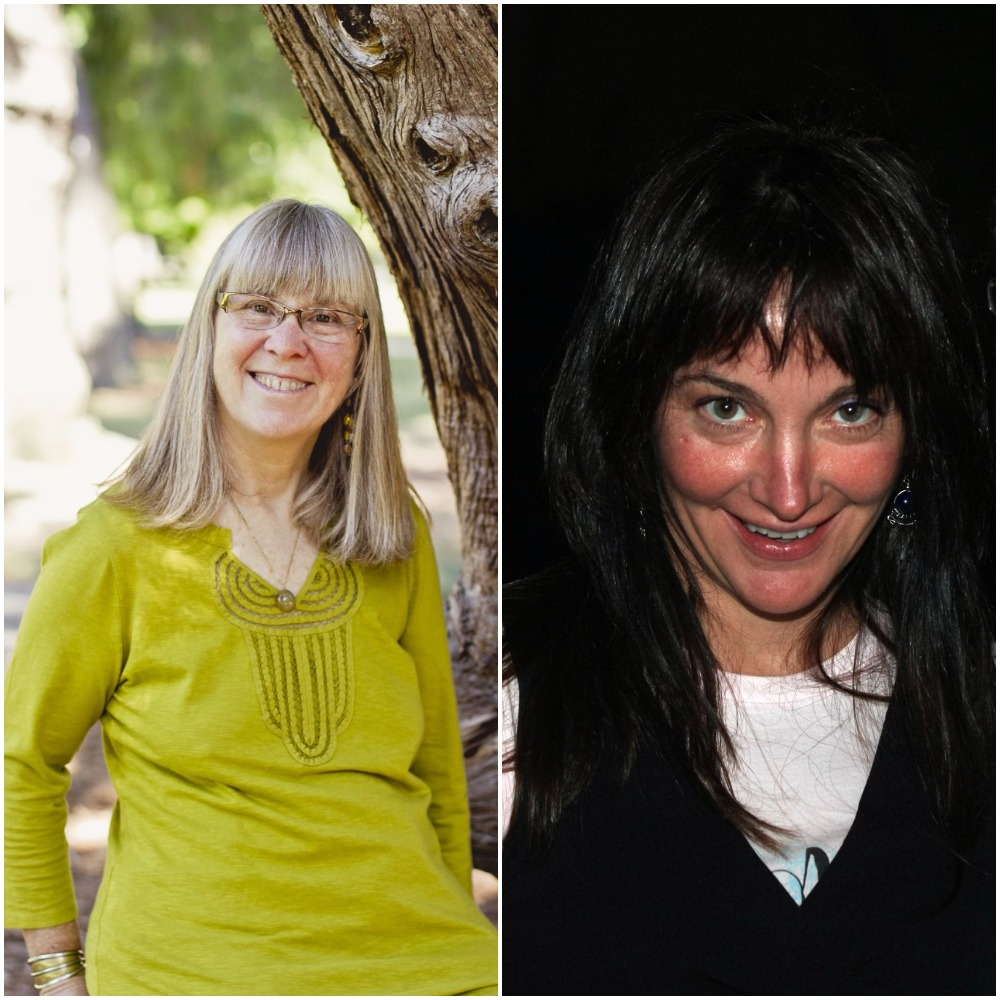 The Poetry Night Reading Series is proud to feature Wendy Williams and Jen Vernon on Thursday, June 15th at 8 P.M. They will be performing at the John Natsoulas Gallery at 521 1st Street in Davis.
Wendy Patrice Williams is a writer, educator, and poet. Williams is the author of two chapbooks, Some New Forgetting and Bayley House Bard, and, in 2016, an actual "first poetry book with a spine":  In Chaparral: Life on the Georgetown Divide (Cold River Press). She has been a member of the group Red Fox Underground Poets of the Sierra Foothills for over ten years. Her work has appeared in Rattlesnake Review, Song of the San Joaquin Quarterly, Late Peaches: Poems by Sacramento Poets, Canary: A Literary Journal of the Environmental Crisis, West Trestle Review, and Common Ground Review. She is currently working on a chapbook titled Name Me One Female Scientist! Poems on Women in Science.
The Wendy Williams website ReStoryYourLife.com features a blog and original artwork on the subject of early trauma. She is currently seeking a publisher for her memoir, Autobiography of a Sea Creature – Coming Home to My Body after Infant Surgery. Her short story "The Advantage" appears in the 2017 spring/summer volume of CALYX Journal. She earned her MFA in Creative Writing from Mills College and teaches writing at Folsom Lake College.
Jenifer Rae Vernon's first book of poetry Rock Candy was published by West End Press in 2009. Rock Candy received the Tillie Olsen Award as the best book of creative writing that insightfully represents working class life and culture from the Working Class Studies Association, SUNY, Stony Brook, in June of 2010. In August of 2009, Garrison Keillor selected a poem from Rock Candy, titled "Blackberry Pie," to perform on The Writer's Almanac.
Vernon earned an M.A. in international studies at the University of Oregon and a Ph.D. in Communication at the University of California, San Diego. She has been a featured poet in clubs and performance spaces in the San Diego-Tijuana area and has presented papers on performance poetry and its role in community building at a number of venues.
An open mic will follow the readings by the featured poets. Please bring your poems, short stories, and songs. Participants will be asked to limit their performances to five minutes or two items, whichever is shorter. The Poetry Night Reading Series is hosted by Dr. Andy Jones, the poet laureate of Davis, and is run by his industrious army of interns. All are welcome to attend this free event.
Upcoming featured poets include Will Greene, Indigo Moor, Mary Moore, and Lynn Freed.
Media Contact: Andy Jones
Email: aojones@gmail.com
The John Natsoulas Gallery 530-756-3938
www.poetryindavis.com
See the Facebook page for this event:
https://www.facebook.com/events/162419987631499
You are also invited to join the Poetry in Davis Facebook group mailing list:
http://www.facebook.com/group.php?gid=2290130152&ref=ts