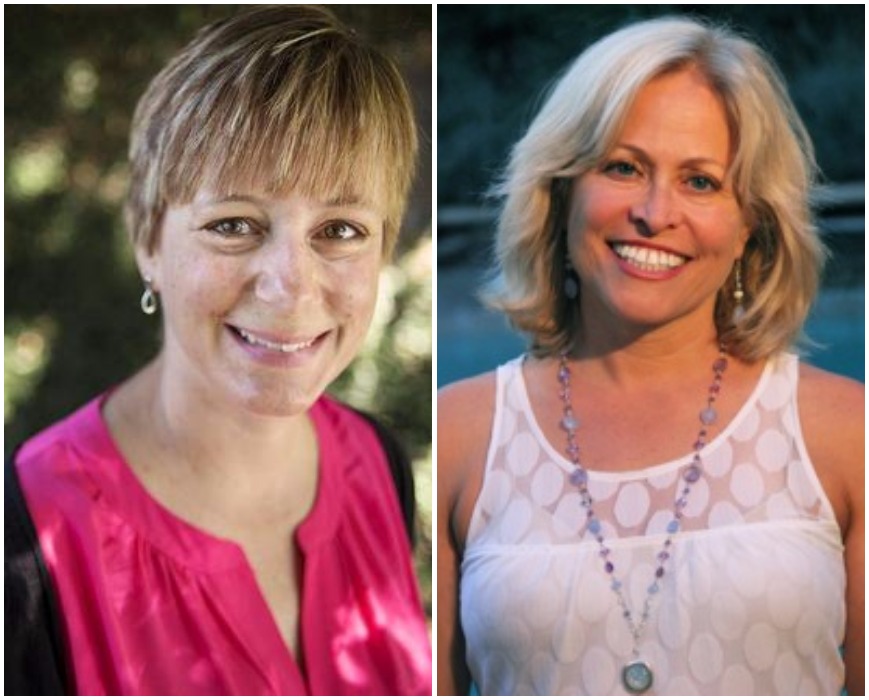 Poets Gillian Wegener & Julia Levine
Read at the John Natsoulas Gallery
April 6th at 8PM
The Poetry Night Reading Series is proud to feature poets Gillian Wegener and Julia Levine on Thursday, April 6th at 8 P.M. They will be performing at the John Natsoulas Gallery at 521 1st Street in Davis.
Gillian Wegener has just seen her new poetry book, This Sweet Haphazard, published by Sixteen Rivers Press. Wegener's poems have appeared in numerous journals, including Runes, English Journal, Americas Review, and In the Grove. Her chapbook, Lifting One Foot, Lifting the Other was published by In the Grove Press in 2001, and she was awarded a top prize by the Dorothy Sargent Rosenberg Foundation for 2006 and 2007, and received the Zócalo Public Square Prize for Poetry of Place in 2015. Her first full-length collection of poetry, The Opposite of Clairvoyance, was published in 2008 by Sixteen Rivers Press. A junior high teacher, Wegener lives with her husband and daughter in Modesto, where she coordinates and hosts the monthly Second Tuesday Reading Series. She is a cofounder of the Modesto-Stanislaus Poetry Center and has served as the poet laureate for the city of Modesto.
Julia Levine has won numerous awards for her work, including the 2015 Northern California Poetry Award for her collection, Small Disasters Seen in Sunlight. She won the 2003 Tampa Review Prize for her collection, Ask; the 1998 Anhinga Poetry Prize and bronze medal from Foreword magazine for her first collection, Practicing for Heaven, as well as a Discovery/The Nation award. Her latest poetry collection, Small Disasters Seen in Sunlight, inaugurated the Barataria Poetry Series for Louisiana State University Press in 2014. Her work has appeared in several anthologies, including The Places That Inhabit Us, The Autumn House Anthology of Contemporary American Poetry, and The Bloomsbury Anthology of Contemporary Jewish American Poetry. Levine earned a PhD in clinical psychology from UC Berkeley; she lives and works in Davis.
An open mic will follow the readings by the featured poets. Please bring your poems, short stories, and songs. Participants will be asked to limit their performances to five minutes or two items, whichever is shorter. The Poetry Night Reading Series is hosted by Dr. Andy Jones, the poet laureate of Davis, and is run by his joyous army of interns. All are welcome to attend this free event.
Upcoming Readings:
April 20: Phillip Larrea
Future: Rae Gouirand, Wendy Williams, Will Greene and Indigo Moor
Media Contact: Andy Jones
Email: aojones@gmail.com
The John Natsoulas Gallery 530-756-3938
www.poetryindavis.com
See the Facebook page for this event:
https://www.facebook.com/events/682657755270330/
You are also invited to join the Poetry in Davis Facebook group mailing list:
http://www.facebook.com/group.php?gid=2290130152&ref=ts
P.S. Happy National Poetry Month!