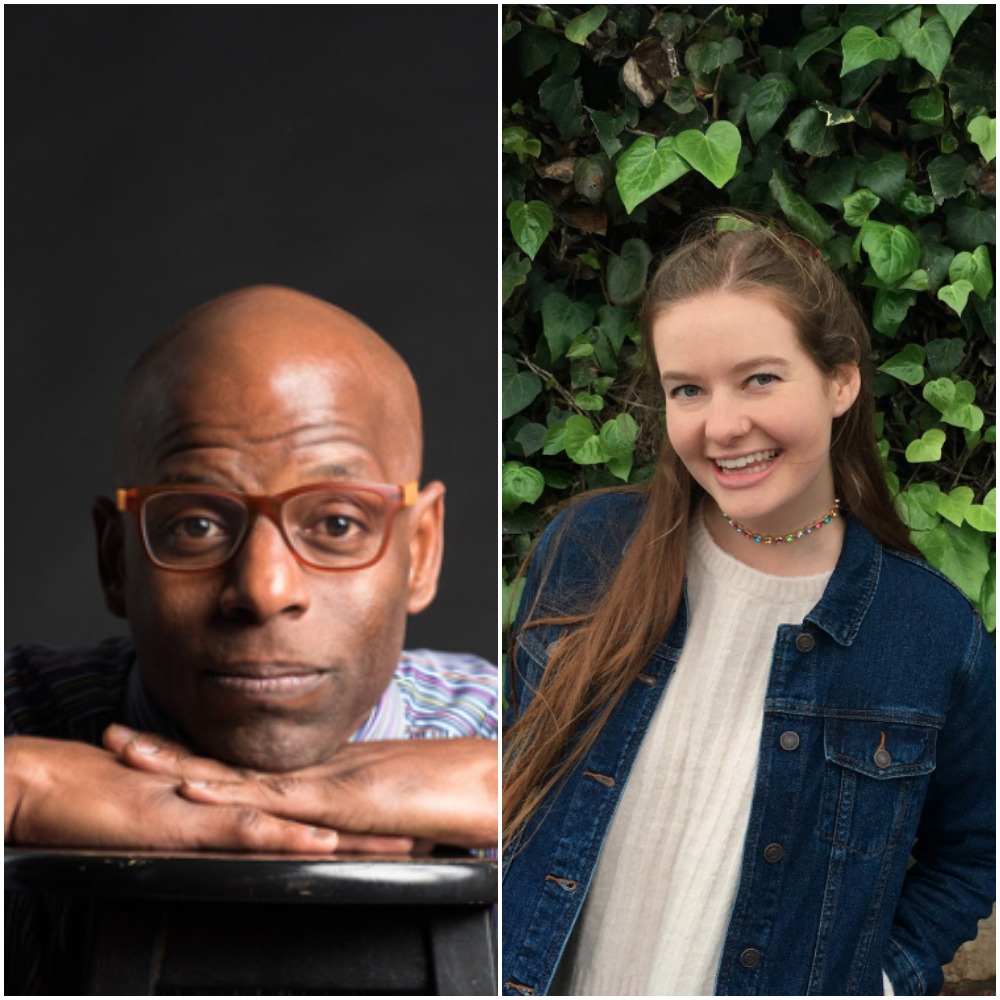 Poets Amos White & Emma Fuhs
Read at the John Natsoulas Gallery
March 2nd at 8PM
The Poetry Night Reading Series is proud to feature poets Amos White and Emma Fuhs on Thursday, March 2nd at 8 P.M. They will be performing at the John Natsoulas Gallery at 521 1st Street in Davis.
Opening for Amos White will be Emma Fuhs. Fuhs is a poet and novelist who has recently finished a novella titled "Making Sense of the Sky." Soon to graduate from UC Davis, she and her fiction are currently seeking representation. Her work has been published in The Writing Disorder, Moonglasses Magazine, Green Blotter, and Claudius Speaks.
Amos White is an award winning American haiku poet and author. An Ohio native and graduate of Wittenberg University, White is a Coro Fellow in Public Affairs. Known for his vivid poetic imagery, White authored the 2013 book The Sound of the Web: Haiku and Poetry on Facebook and Twitter. White's haikus have been recognized in the NPR National Cherry Blossom Haiku Contest and in "The Witt Literary Journal" Haiku Writing Contest; his poetry has been published in Area 17, Bones Journal, Brass Bell, Oakland Review, San Francisco Bay View, Wittenberg Review and World Haiku Association Anthology. An active poetry performer and arts supporter in the San Francisco Bay Area, White has been involved in community-based organizations for over thirty years, having co-authored a state education reform policy, directed Kids First! The Oakland Fund for Children and Youth campaign and organization, and served as Assistant Director of the Eureka Foundation—SF Bay Area.
An open mic will follow the readings by the featured poets. Please bring your poems, short stories, and songs. Participants will be asked to limit their performances to five minutes or two items, whichever is shorter. The Poetry Night Reading Series is hosted by Dr. Andy Jones, the poet laureate of Davis, and is run by his joyous army of interns. All are welcome to attend this free event.
Upcoming Readings:
April 6: Julia Levine and Gillian Wegner

Future: Phillip Larrea, Rae Gouirand, Wendy Williams, and Indigo Moor
Media Contact: Andy Jones
Email: aojones@gmail.com
The John Natsoulas Gallery 530-756-3938
www.poetryindavis.com
See the Facebook page for this event:
https://www.facebook.com/events/1683335941958757/?notif_t=plan_user_joined&notif_id=1488240842345284
You are also invited to join the Poetry in Davis Facebook group mailing list:
http://www.facebook.com/group.php?gid=2290130152&ref=ts