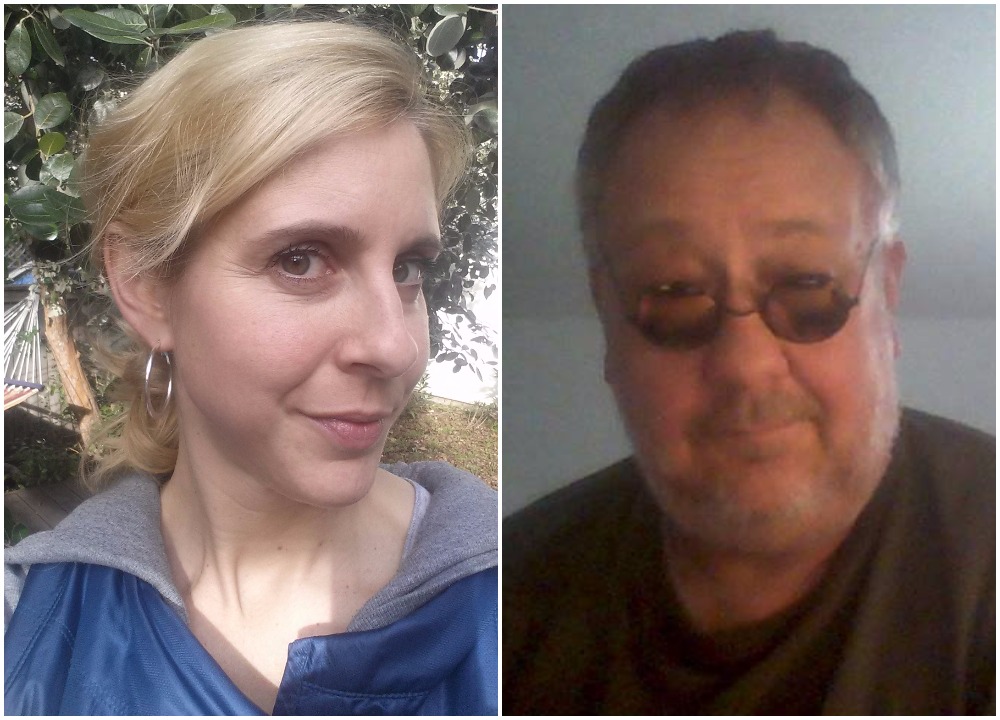 Poets Dorine Jennette and James Lee Jobe
Read at the John Natsoulas Gallery
February 16th at 8PM
The Poetry Night Reading Series is proud to feature poets Dorine Jennette and James Lee Jobe on Thursday, February 16th at 8 P.M. They will be performing at the John Natsoulas Gallery at 521 1st Street in Davis.
Dorine Jennette is the author of the poetry collection Urchin to Follow. Her poetry and prose have appeared in journals such as Puerto del Sol, Coconut, Memorious, the Journal, Terrain.org: A Journal of the Built and Natural Environments, and The Georgia Review. Originally from Seattle, she earned her MFA at New Mexico State University and her PhD at the University of Georgia. She is a freelance editor and writing teacher.
Jennette has earned significant recognition and accolades for her work, including The National Poetry Review Book Prize, 2008; the Matt Clark Poetry Prize, New Delta Review, 2007; and the Dorothy Sargent Rosenberg Memorial Poetry Prize, Prizewinner, 2005. We are lucky to have her back in Davis. Please join us on February 16th!
Opening for Dorine Jennette will be James Lee Jobe. Jobe has been published in Manzanita, Tule Review, Pearl, and many other periodicals. His online publications include Convergence, Knot Magazine, Poetry 24, Medusa's Kitchen, and The Original Van Gogh Anthology. Jobe has authored five chapbooks, and he blogs at jamesleejobe.tumblr.com. He has lived in Davis, California for many years, and is a longtime supporter of the literary arts.
An open mic will follow the readings by the featured poets. Please bring your poems, short stories, and songs. Participants will be asked to limit their performances to five minutes or two items, whichever is shorter. The Poetry Night Reading Series is hosted by Dr. Andy Jones, the poet laureate of Davis. All are welcome.
Upcoming Readings:
March 2: Amos White
Future: Julia Levine and Gillian Wegner, Rae Gouirand, Wendy Williams, and perhaps even Robert Pinsky
Media Contact: Andy Jones
Email: aojones@gmail.com
The John Natsoulas Gallery 530-756-3938
www.poetryindavis.com
See the Facebook page for this event:
https://www.facebook.com/events/151127465396770/
You are also invited to join the Poetry in Davis Facebook group mailing list: