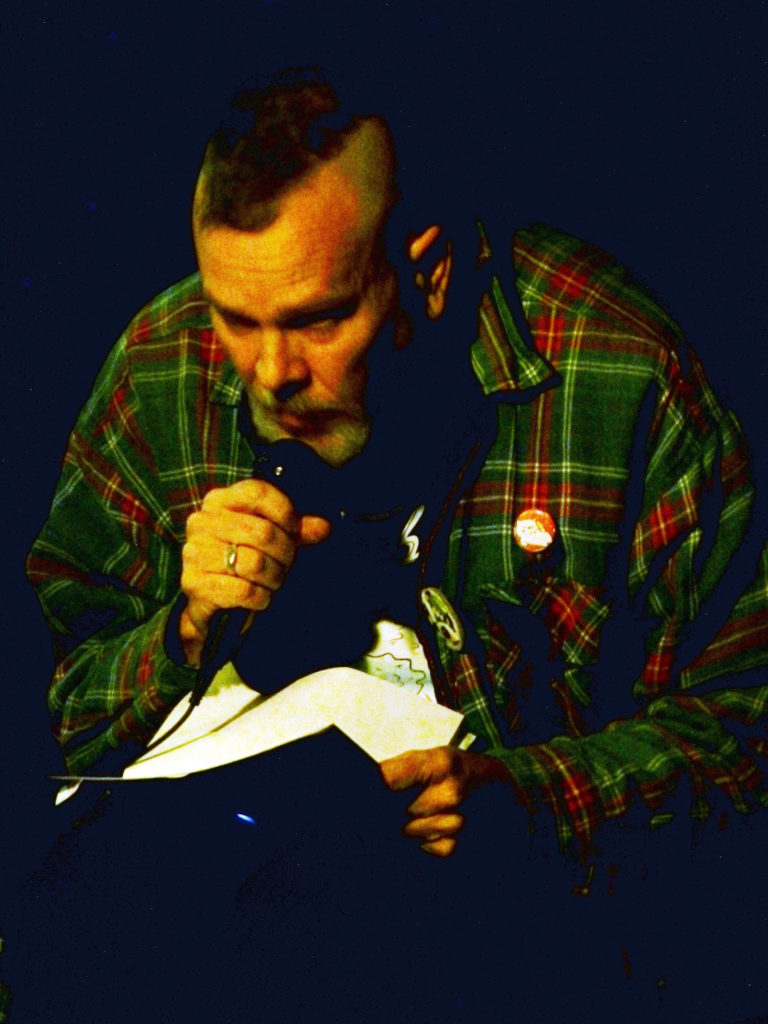 On Thursday, November 2nd, at 8 PM at the John Natsoulas Gallery (521 1st Street, Davis), the Poetry Night Reading Series will feature Joe Wenderoth. Wenderoth will be reading new work and poems from previous books, including If I Don't Breathe How Do I Sleep (2014)
Joe Wenderoth is a poet, writer, and professor of Creative Writing at the University of California, Davis. His poetry and prose have been widely featured in such anthologies as The Anchor Book Of New American Short Stories, The Next American Essay, The Best American Prose Poems: From Poe To Present, The Body Electric, The New American Poets: A Bread Loaf Anthology, American Poetry: Next Generation, Best American Poetry, and The Best American Essays 2008. Joe Wenderoth's published works include the poetry collections If I Don't Breathe How Do I Sleep (2014), No Real Light (2007), It Is If I Speak (2000), Letters to Wendy's (2000), and Disfortune (Wesleyan University Press, 1995) as well as the essay collection The Holy Spirit of Life: Essays Written for John Ashcroft's Secret Self  (2005). In 2003, Letters to Wendy's was adapted by Bruce McCulloch and Blake Brooker and performed by the One Yellow Rabbit Theater Company. Wenderoth's films and artwork can be found on YouTube.
Joe Wenderoth is at work now on Agony: a Proposal.
Blake Butler of Vice said this of Letter's to Wendy's by Joe Wenderoth: "Everyone I know who read Wendy's ended up wanting to get an excerpt from it tattooed on his or her body, and I imagine a good number of them will want to do the same with Wenderoth's newest offering."
Please note that parental discretion is advised for this performance.
The Poetry Night Reading Series—coordinated and hosted by Dr. Andy Jones, and produced by his energetic group of interns— takes place at the John Natsoulas Gallery on the first and third Thursday of every month. After the readings by the featured poets, an hour long open mic will occur, in which the audience is encouraged to participate. Open mic performers are limited to two items or five minutes, whichever is shorter.
What: The Poetry Night Reading Series presents Joe Wenderoth
When: Thursday, Nov 2nd at 8 PM
Where: John Natsoulas Gallery, 521 1st Street in Davis
Upcoming Performances:
November 16th – Lynn Freed
December 7th – Bill Gainer
December 21st – Beth Suter
January 4th – Chris Erickson
"Writing is an act of reclamation and revolution. It is a dance with power." Rae Gouirand
Media Contact: Andy Jones
aojones@gmail.com
The John Natsoulas Gallery – (530) 756-3938
Please visit the Facebook page for this event:
https://www.facebook.com/events/295228380964081
You are also invited to join the Poetry in Davis Facebook Page:
https://www.facebook.com/group.php?gid=2290130152&ref=ts