The Poetry Night Reading Series is proud to welcome poet Edythe Haendel Schwartz on Thursday, February 21st at 8:00 p.m. She will be performing at the John Natsoulas Gallery at 521 1st Street.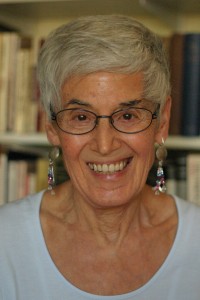 Edythe Haendel Schwartz is the author of A Palette of Leaves, Mayapple Press, 2012, and a chapbook, Exposure, Finishing Line Press, 2007. Her poems appear widely in journals and anthologies, including Calyx, Cave Wall, California Quarterly, PMS, Poetica, Natural Bridge, Earth's Daughters, Poet Lore, Pearl, Persimmon Tree, Potomac Review, Hawaii Pacific Review, Vermont Literary Review, Cider Press Review, Runes, Spillway, Thema, and Water-Stone, among others.
In 2012, Schwartz's poem "A Natural Phenomenon" won first prize in the Friends of Acadia Poetry Competition. Other awards include Poetry Finalist in Poets &Writers 2012 California Writers Exchange Award for a group of 10 poems titled "Brushstrokes," Persimmon Tree's 2011 Western States Poetry Competition for her poem "Resist," and the Anna Davidson Rosenberg Award for poems on the Jewish experience, for "Exposure." In 2006 and 2008, Schwartz received writer's grants for residencies at The Vermont Studio Center.
Edythe Haendel Schwartz will be introduced by former Sacramento Poet Laureate and current Sacramento Poetry Center President Bob Stanley.
Attendees are encouraged to arrive early at the John Natsoulas Gallery to secure a seat, and to sign up for a spot on the Open Mic list. The Poetry Night Reading Series, hosted by Andy Jones and produced by Rachel Riley, occurs on the first and third Thursday of every month at the John Natsoulas Gallery.
Who: Edythe Haendel Schwartz
What: The Poetry Night Reading Series
When: Thursday, February 21 at 8 pm
Where: John Natsoulas Gallery, 521 1st Street
Media Contact: Rachel Riley
Email: rgriley@ucdavis.edu
The John Natsoulas Gallery 530-756-3938
www.poetryindavis.com
Please see the Facebook event:
https://www.facebook.com/events/105386636313409/?context=create
You are also invited to join the Poetry in Davis Facebook group mailing list:
http://www.facebook.com/group.php?gid=2290130152&ref=ts