The Poetry Night Reading Series is proud to welcome poet Zara Raab and performers from UC Davis Department of Theatre & Dance on Thursday, February 7 at 8:00 p.m. They will be performing at the John Natsoulas Gallery at 521 1st Street.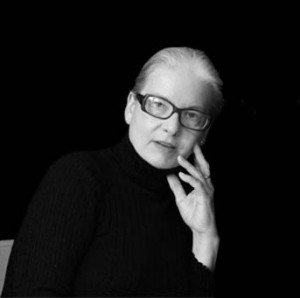 Zara Raab is a poet, essayist, and editor currently living in Kensington, CA. Her published books include Swimming the Eel (David Robert Books, 2011) and The Book of Gretel (Finishing Line Press chapbook, 2010); her next book, Rumpelstiltskin, or What's in a Name? will be published in 2014. Her poems, reviews, and essays appear in Arts & Letters, West Branch, The Evansville Review, River Styx, Crab Orchard Review, The Dark Horse, and elsewhere. A graduate of Mills College and the University of Michigan, Raab currently teaches a poetry class at the Hillside Club in North Berkeley. More information can be found on her website at www.zararaab.com .
This week Poetry Night will feature performances of two sections from Ligilo, a choreography by UC Davis Master of Fine Arts candidate Jarrell lu-Hui Chua in collaboration with Bobby August, Jr. Chua has presented her work nationally and internationally, and is the artistic director and founder of the Raw Egg Collective, as well as the co-artistic director of Open Experiments Ensemble. Bobby August, Jr. is a UC Davis MFA acting candidate and the owner and director of the award-winning Made Up Theatre in Fremont which specializes in performing improvised plays.
Attendees are encouraged to arrive early at the John Natsoulas Gallery to secure a seat, and to sign up for a spot on the Open Mic list. The Poetry Night Reading Series, hosted by Andy Jones and produced by Rachel Riley, occurs on the first and third Thursday of every month at the John Natsoulas Gallery.
Who: Zara Raab and UC Davis Theatre & Dance MFA Candidate Performers
What: The Poetry Night Reading Series
When: Thursday, February 7 at 8 pm
Where: John Natsoulas Gallery, 521 1st Street
Media Contact: Rachel Riley
Email: rgriley@ucdavis.edu
The John Natsoulas Gallery 530-756-3938
www.poetryindavis.com
Please see the Facebook event:
https://www.facebook.com/events/199997146813639/?ref=3
You are also invited to join the Poetry in Davis Facebook group mailing list:
http://www.facebook.com/group.php?gid=2290130152&ref=ts