The Poetry Night Reading Series is proud to welcome Briony Gylgayton on Thursday, January 3rd at 8 P.M. She will be performing at the John Natsoulas Gallery at 521 1st Street.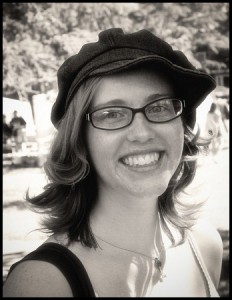 BRIONY GYLGAYTON is currently working on her MFA in Creative Writing at the University of Iowa Writers Workshop. Her masters thesis, titled LOAD SAVE GAME, about survival horror video games & folk and fakelore is in progress.
Gylgayton has won multiple awards for her writing, including placing second for the University of California system-wide 2010 Ina Coolbrith Memorial Poetry Prize and placing for both creative writing categories in the 2010 Pamela Maus Contest for Creative Writing, winning first in fiction and second in poetry.
Briony graduated summa cum laude from the University of California, Davis in June 2010 with a BA in English-Creative Writing and a minor in Art Studio. Her Creative Writing Honors Thesis was awarded the 2010 Elliot Gilbert Memorial Prize for Best Undergraduate Honors Creative Work. She currently teaches Interpretation of Literature at the University of Iowa and works for personal development company Eager Mondays, which specializes in creating websites and publicity programs for poets and writers.
Attendees are encouraged to arrive early at the John Natsoulas Gallery to secure a seat, and to sign up for a spot on the Open Mic list. The Poetry Night Reading Series, hosted by Andy Jones and produced by Rachel Riley, occurs on the first and third Thursday of every month at the John Natsoulas Gallery.
Who: Briony Gylgayton
What: The Poetry Night Reading Series
When: Thursday, January 3rd at 8 pm
Where: John Natsoulas Gallery, 521 1st Street
Media Contact: Rachel Riley
Email: rgriley@ucdavis.edu
The John Natsoulas Gallery 530-756-3938
You are also invited to join the Poetry in Davis Facebook group mailing list:
http://www.facebook.com/group.php?gid=2290130152&ref=ts