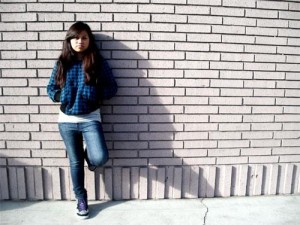 Ruby Ibarra is a Filipina-American rapper and spoken word artist from San Lorenzo, CA.  An active poet and musician during her undergraduate years at UC Davis, Ibarra was a member of SickSpits Poetry Collective as well as the UC Davis Slam Poetry team. Influenced by rapper-poets such as Eminem and Tupac Shakur, Ibarra has cultivated her own style, which has been described as reminiscent of classic 90s hip-hop.
She has been featured on noted web-based publications such WorldStar Hip Hop (garnering over 200 thousand views), Bossip, and Myx TV, as well as MTV and VH1's blogs. For the past year, she has been touring and performing across the US, including a performance at "Rock the Bells," the nation's largest hip-hop festival. She has also been the opening act for musicians such as Blu and Hieroglyphics.
She is set to release her first solo CD this Fall. Her latest work and music can be found at: http://www.rubyibarra.com
Ruby Ibarra performed on October 20, 2011.