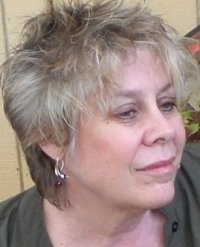 Perhaps the most accomplished poet living in Davis, McPherson is the author of ten books and seven chapbooks, she is the founder and director of Swan Scythe Press (publisher of 28 poetry chapbooks), and she has taught creative writing and poetry-as-literature classes at UC Davis for more than 30 years.
Her honors and awards include three National Endowment for the Arts fellowships, a Guggenheim fellowship, two Ingram Merrill grants, an Award in Literature from the American Academy and Institute of Arts and letters, and a nomination for the National Book Award. She was featured on the Bill Moyers television series The Language of Life.
McPherson's poetry has appeared in all the major American markets for poetry. She has edited one issue of Poetry Northwest, two years of Antioch Review (poetry only), several issues of The Iowa Review (poetry only), and The California Quarterly. Her book Expectation Days was published this fall by University of Illinois Press. About this new book Sandra Gilbert has written "Balanced between grief and affirmation, the beautifully crafted, fearlessly honest poems of Expectation Days shimmer with delight in the things of this world even while they brood on the losses to which all things must succumb."
Further information about this performer:
http://english.ucdavis.edu/people/directory/loophole
http://www.poets.org/poet.php/prmPID/204
Sandra McPherson performed on December 5th, 2007.