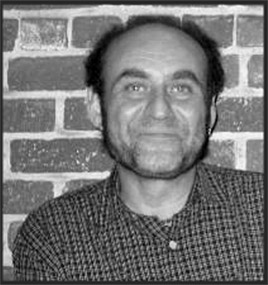 Patrick Grizzell is a local poet, songwriter, and visual artist. He is a previous director of the Sacramento Poetry Center, established in 1979, and has edited, written for, illustrated, and designed many of the Center's literary publications. His numerous books of poetry include Dark Music: Selected Poems and Stories, Chicken Months, The Goat of Esmeralda, 13 Poems, and, with painter Jimi Suzuki, a chapbook of sumi paintings and poetry entitled Minotaure Into Night. Patrick has also placed poems in literary presses and anthologies in the US, Italy, Japan, and the UK. He has performed poetry and music with, among others, Allen Ginsberg, Leon Redbone, Gary Snyder, Ed Sanders, Taj Mahal, William Stafford, Robert Creeley, and Anne Waldman. He currently performs original music solo and with his band, Junkyard Burlesque.
Further information about this performer: http://www.myspace.com/patrickgrizzell
Patrick Grizzell performed on May 5th, 2010.