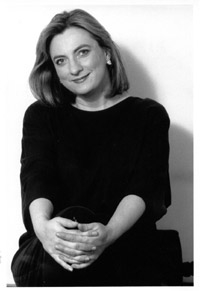 Molly Peacock is one of the foremost poets writing in English today. She was an honorary fellow at The Johns Hopkins University, served as Poet-in-Residence at The American Poets' Corner, Cathedral of St. John the Divine, in New York City, and served as President of the Poetry Society of America. She has received awards from the Danforth Foundation, the Ingram Merrill Foundation, the New York Foundation for the Arts, the National Endowment for the Arts, and the Woodrow Wilson Foundation. Peacock has performed her one-woman show in poems, The Shimmering Verge, Off Broadway and throughout North America.
Molly Peacock is the author of six books of poetry, including The Second Blush(Norton, 2008) and Cornucopia: New & Selected Poems (Norton, 2002). Among her other works are a memoir, Paradise, Piece By Piece(Riverhead Penguin, 1998) and How To Read A Poem and Start A Poetry Circle(Riverhead Penguin, 1999). She is also the editor of a collection of creative nonfiction, The Private I: Privacy in a Public Worldand the co-editor of Poetry in Motion: One Hundred Poems from the Subways and Buses(Norton, 1996). Her poems have appeared in The New Yorker, The Nation, The New Republic, The Paris Review, and The Best of the Best American Poetry.A new edition of her most recent book, The Paper Garden, was released on April 24th of 2011.
Currently, she is a faculty member of the Spalding University Master of Fine Arts program and lives with her husband, James Joyce scholar Michael Groden, in Toronto.
Molly Peacock performed on April 18th, 2011.