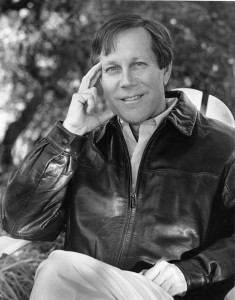 Dana Gioia, former chairman of the National Endowment for the Arts (NEA), is an internationally acclaimed and award-winning poet, essayist, translator, and critic.  He received his BA and MBA from Stanford University and an additional MA in comparative literature from Harvard University.
He is the author of four full-length collections of poetry as well as eight chapbooks. His poetry collection, Interrogations at Noon was honored with the 2002 American Book Award. Multilingual, Gioia has translated poetry from Latin, Italian, and German. His poems, translations, essays, and reviews have appeared in numerous magazines and journals including The New Yorker, The Atlantic, The Washington Post Book World, The New York Times Book Review, Slate, and The Hudson Review. Gioia has also edited numerous literary anthologies including Twentieth Century American Poetry, 100 Great Poets of the English Language, The Longman Anthology of Short Fiction, Literature: An Introduction to Fiction, Poetry, Drama, and Writing, and Literature for Life.
He served as the Chairman of the National Endowment for the Arts from 2003 to 2009 and has been referred to as "The Man Who Saved the NEA" by Business Week Magazine. Additionally, his book of essays, Can Poetry Matter?, was a finalist for the National Book Critics Circle Award and is credited with helping to revive the role of poetry in American public culture. For example, it inspired the KDVS radio show "Dr. Andy's Poetry and Technology Hour."
Dana Gioia has been honored with many awards and accolades, including ten honorary degrees. He is the Judge Widney Professor of Poetry and Public Culture at the University of Southern California. He divides his time between Los Angeles and Sonoma County, California.  For more information on Dana Gioia, please visit http://www.danagioia.net/.
This performance was made possible by extra financial support from the John Natsoulas Gallery and the Cultural Action Committee of the City of Davis.
Dana Giola performed on May 17th, 2012.