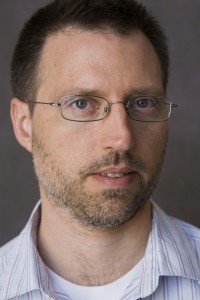 Christopher Sindt is the director of the MFA creative writing program at St. Mary's College, where he is also Vice Provost for Graduate and Professional Studies. His most recent collection of poems, The Bodies, has just been published by Parlor Press's poetry series, Free Verse Editions. He also published a chapbook entitled The Land of Give and Take. About The BodiesJane Miller has said, "These poems are meditative histories of the natural world. They leap into the wild of earth, of feeling, and of language."
Sindt earned his master's degree in creative writing and PhD in English at UC Davis and has been in residence at UC Davis this past year as a participant in the American Council on Education Fellows Program. He also had residencies at the MacDowell Colony, Mesa Refuge, and the Blue Mountain Center, and was the recipient of the James D. Phelan Award from the San Francisco Foundation. His recent publications appeared in Free Verse, nocturnes, Pool, Swerve, and Xantippe.
Christopher Sindt performed on March 1st, 2012.