About the Site Producer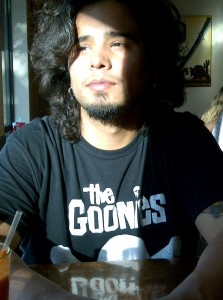 Corey M. La Rue is the site producer of the Poetry Night Reading Series.
He is a student at UC Davis, majoring in philosophy and art. He is a painter, poet, and musician- his art can be viewed in the John Natsoulas Gallery. He is also the co-founder of the Absurd Word Press, a printing press that aims to distribute challenging, experimental, and "controversial" writing.